NOTICES FOR CHOOSING CHIP CONVEYOR
NOTICES FOR CHOOSING CHIP CONVEYOR
The chip conveyor is a type of machine mainly used to collect various metal and non-metal scraps produced by machine tool and transfer the scraps to the collection trolley. Combined with filter coolant tank, different types of coolant can be recycled. There are mainly fours types of chip conveyors: Scrapper type, hinge belt type, magnetic type and spiral type.
It is widely applied on machine tool and automation line( Not suitable for long roll chips and lumpy chips larger than 100mm, and ductile iron used in piston ring processing). It plays a important role in the chip conveying system for CNC machine tool which use water and oil for cooling. It is ideal for handling chips from cast iron, iron.
We have below tips for choosing the correct type of chip conveyor.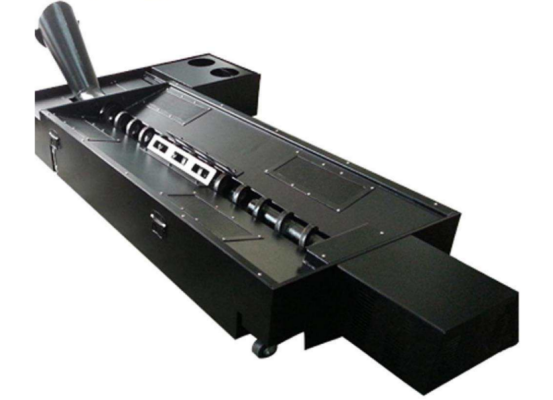 1. Spiral type chip conveyor
Spiral type chip conveyor is more suitable for smaller space for chip conveying.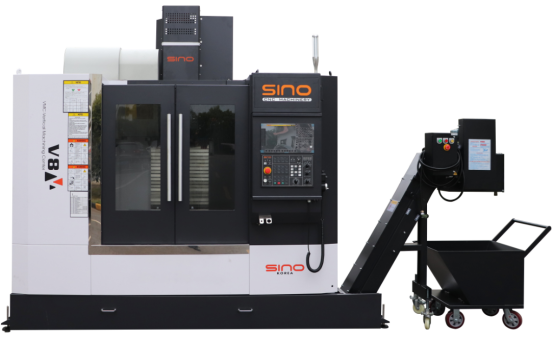 2. Hinge belt chip conveyor
Hinge belt chip conveyor is widely used in the collection and conveying of chips from CNC machine tools, modular machine tools, machining centers, automatic lines, etc. It can also be used as a conveyor for small parts in stamping, cold forging and wire cutting machine tools.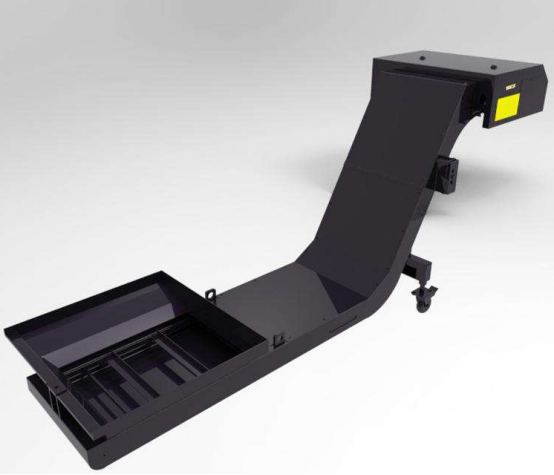 The scraper chip conveyor is widely used for the recycling and conveying of metal and non-metallic chips.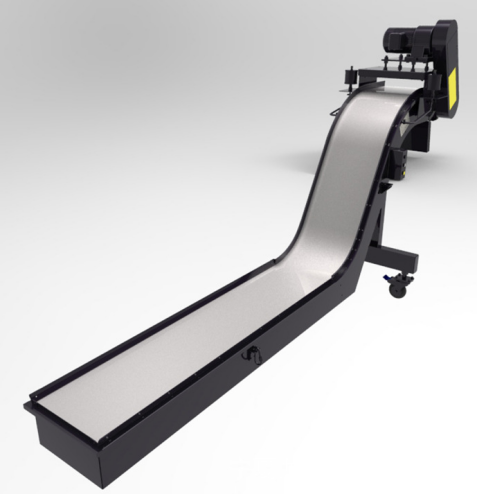 4.
Magnetic chip conveyor
The magnetic chip conveyor is suitable for conveying ferromagnetic material granular and block chips and chips with a length of less than 100mm. This device is not suitable for conveying powdered chips with high viscosity cutting oil.