One Floor in Three Days- Sino TPM event
One Floor in Three Days- Sino TPM event

Last week , From Monday to Thursday, our company held a TPM event "One Floor in Three Days ". The aim is to re-build our functional working areas and workshop according to the requests of TPM.
Since around 9 years ago, Lean manufacturing concept had been adopted Sino company management. We invited professional organization to give us instruction on the application of TPM. Currently under TPM, Sino has been carrying on several divisional activities, like 6S, SOP, Proposal improvement and QCC and so on.
The implementation of a TPM program creates a shared responsibility for equipment that encourages greater involvement by plant floor workers. In the right environment this can be very effective in improving productivity (increasing up time, reducing cycle times, and eliminating defects).
So this time, we take the advantage of this event to improve whole company's awareness of involvement and cohesion on the TPM work.
"One Floor in Three Days" is a word which evolved from development of Shenzhen City. It is Shenzhen speed, which means working with high efficiency. We used this Slogan, with the hope that within a assigned period, we can also build our site well. Here we will show you part of examples by comparison of improvement we had done.
( Red & Green: Before and After)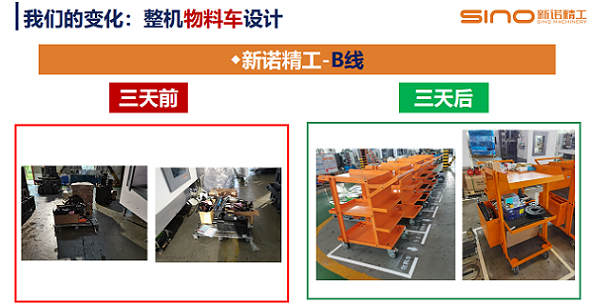 Machine accessories was put on customized shelf car for easy fetching and transferring.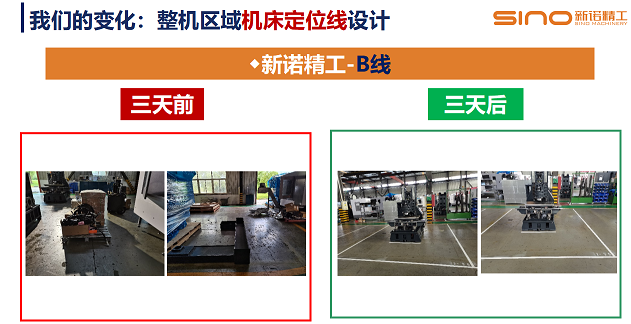 Lineated area for machine frame.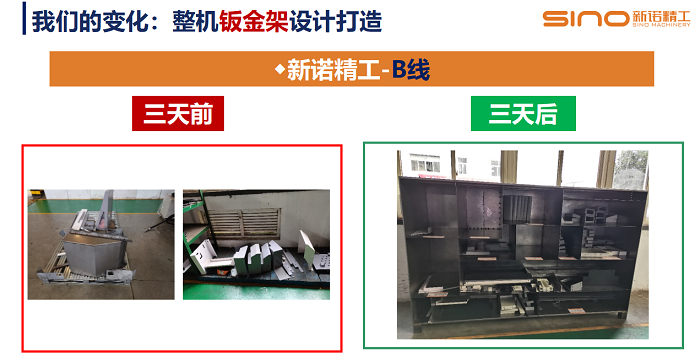 Designed shelf for inner telescopic cover.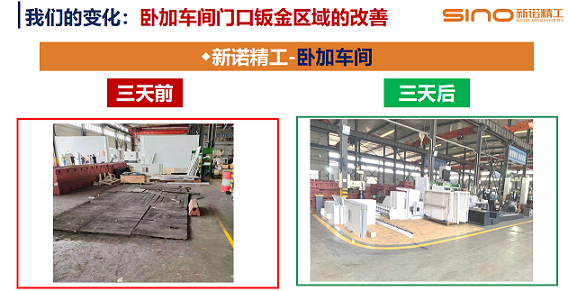 Lineated area for horizontal machining center cover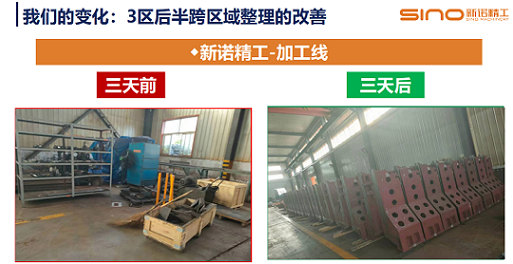 Obsoleting area reused as storing place for column frame.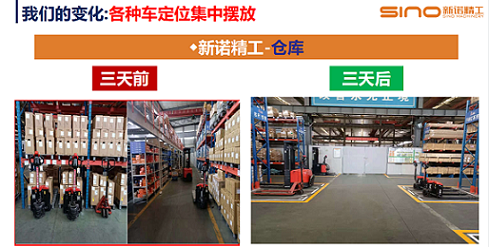 New layout for warehouse.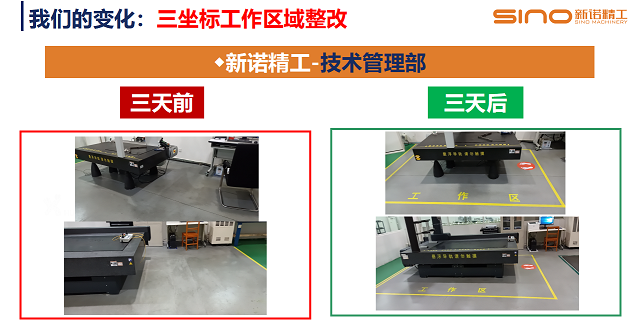 Lineated area for inspection equipment.