New models SVB500/650 presentation
Let's start to introduce some super characteristics of SVB500/650.
1. Machine parameters. We upgraded the spindle motor, rapid feed speed and so on.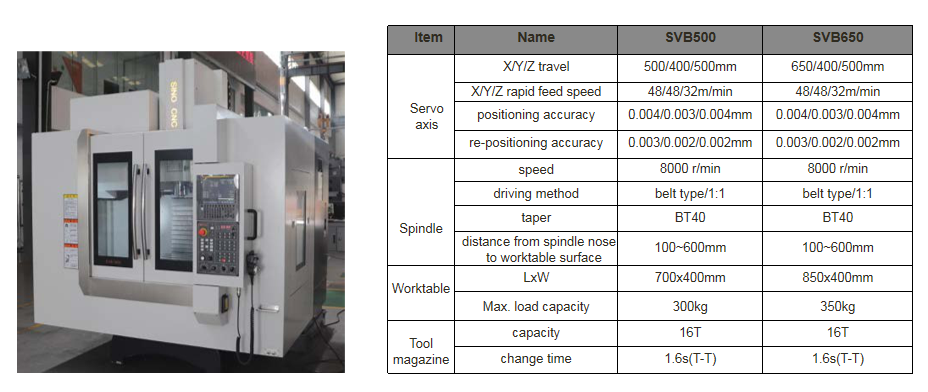 2. Machine frame. Adopt Pagoda type structure design and reinforcing ribs inside to ensure rigidity. Z axis servo motor with brake replaces counter-balance to provide optimal surface accuracy on 3D machning. Ballscrews are 3216 type and linear guideways are 35mm to ensure the machine stability.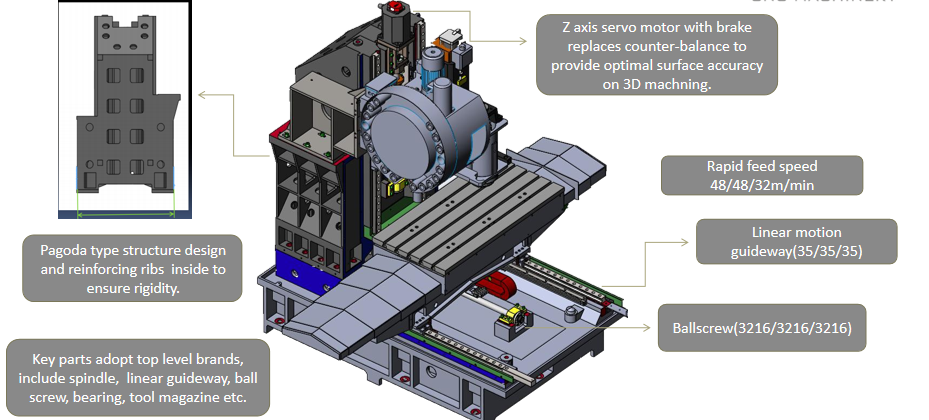 3. Tool magazine. Shoulder-carrying tool magazine structure ensure superior balance of vertical column to avoid any deformation and we use variable frequency driven tool magazine to offer a faster tool changing. Standard overall protection shield for tool magazine to avoid pollution to tools.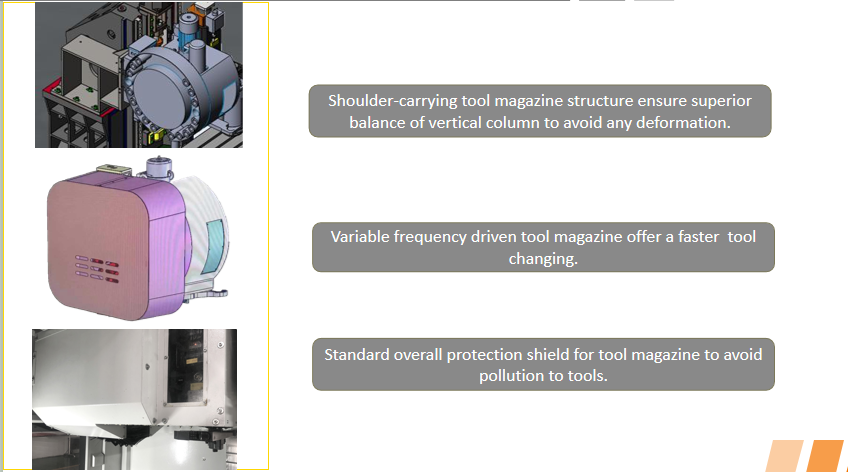 4.
Transmission parts. Integral transmission units are applied on 3 axes. This offers more advantage on the steadiness on the accuracy. But this complex structure requires higher end machining equipment like 5 axes double column machining centers, that is also the reason why Sino keeps investing a lot on equipment.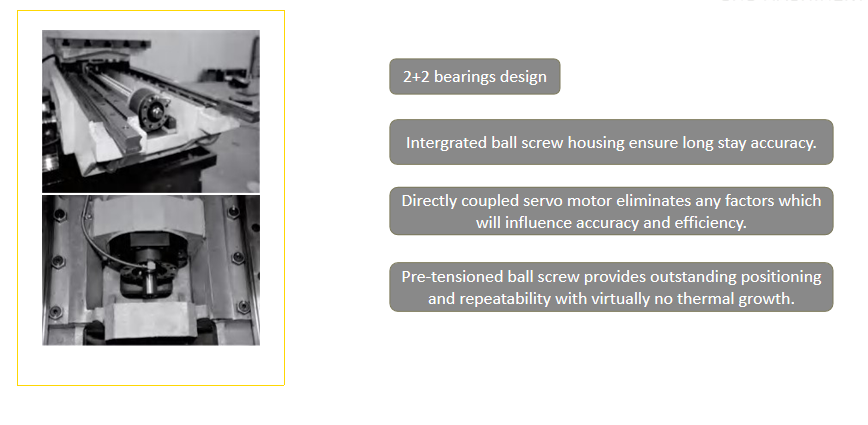 5. Outside machine shield improved.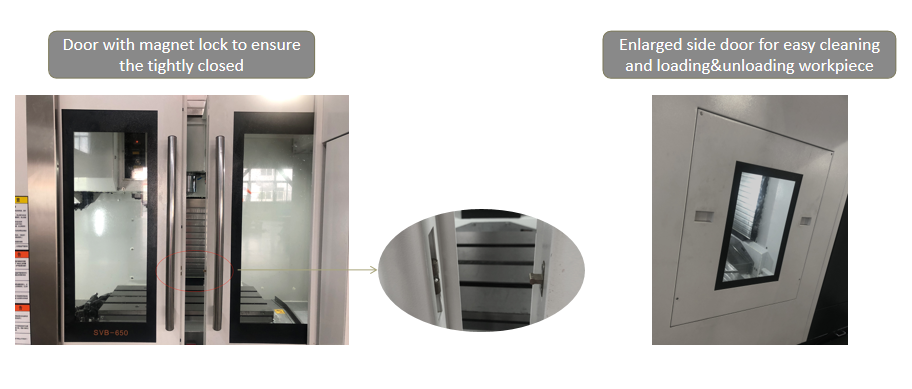 6. High efficiency chip removal system.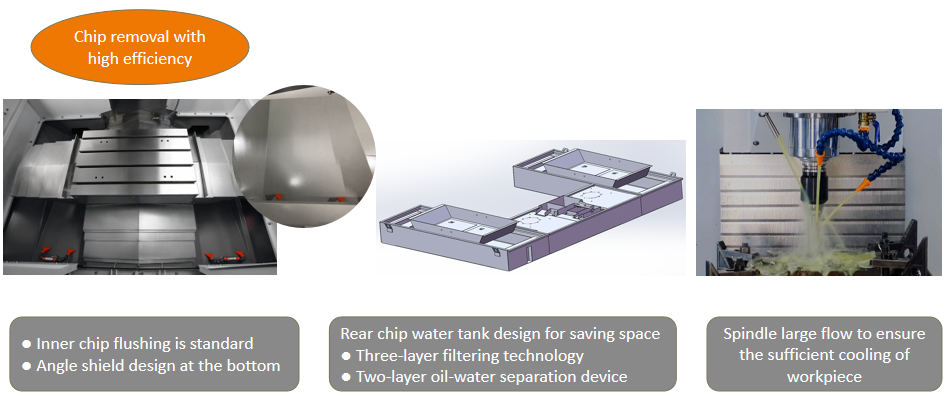 With many advantages and super performance. It is worth trying!